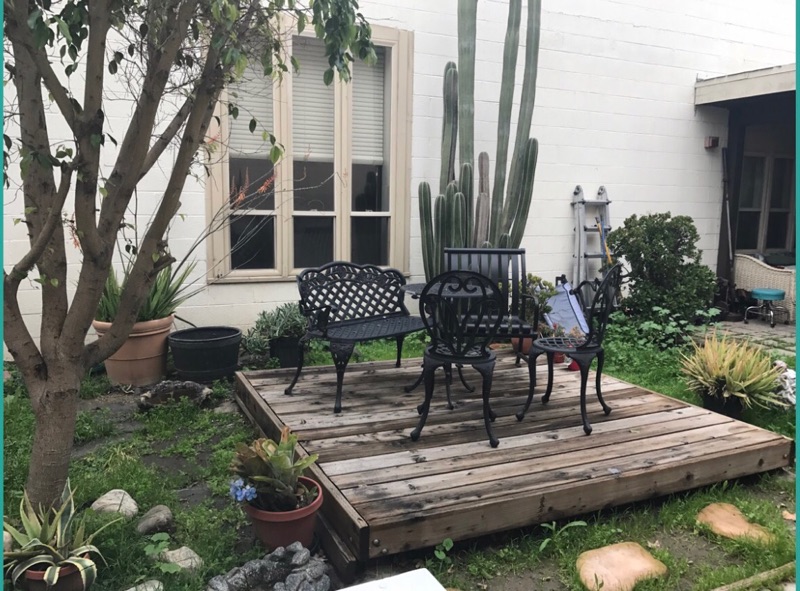 Providing transitional and permanent supportive housing for single unattached adults over the age of 18 who are experiencing homelessness, the Housing Center represents our largest focus area and includes the following current programs:
Recovery from Homelessness Program (RFHP): This program provides crisis/bridge housing for up to 45 homeless and chronically homeless men and women from the Greater Whittier area at a time with emergency and transitional housing and meals in a supportive environment linked to services and individualized planning to assist them in achieving self-sufficient lives off the streets. The program runs in the following four phases:
Phase 1 – Usually referred from churches, business, police, and PIH Hospital, clients first receive crisis shelter for two weeks, allowing for an assessment phase that transitions them from the streets to residents of a supportive community. Residents must be single, test negative for tuberculosis, have no history of sexual or violent offenses and arson, and have a connection to the local community.
Phase 2 – Transition Management and Transitional Housing: Using a client-centered problem-solving model, transition managers meet one-on-one with residents to establish goals, and residents attend educational and life skills classes, search for employment, and receive needed referrals through our other Centers. Residents can stay for up to six months.
Phase 3 – Transitional Living: Residents are allowed to retain their residency by continuing to work for the program, provided they have demonstrated determination to move toward self-sufficiency or secure a job. This extra time enables them to acquire permanent housing and transition into the local community while supporting an innovative model for staffing the program.
Phase 4 – After-Care Transition Management: Finally, to guide successful transition into the community and ensure a continuing stable lifestyle, First Day maintains contact with clients upon program completion through an Alumni Association and on-going retention services for up to one year after placement.
We place heavy emphasis on personal and communal responsibility—there are no set in-and-out times, and residents must complete life skills assignments each week. Residents are provided opportunities to volunteer in the local community to build their skillsets and experience through our Community Angels Program. They also receive money management counseling and have an opportunity to participate in a "Resident Bank" savings account program.
Rapid Rehousing and Other Permanent Supportive Housing: Through a contract with PATH, a regional collaborative working to end homelessness, First Day maintains designated funds to rapidly rehouse qualified individuals and families and connect them to permanent supportive housing.